Remembrance Morning held at West Berkshire Community Hospital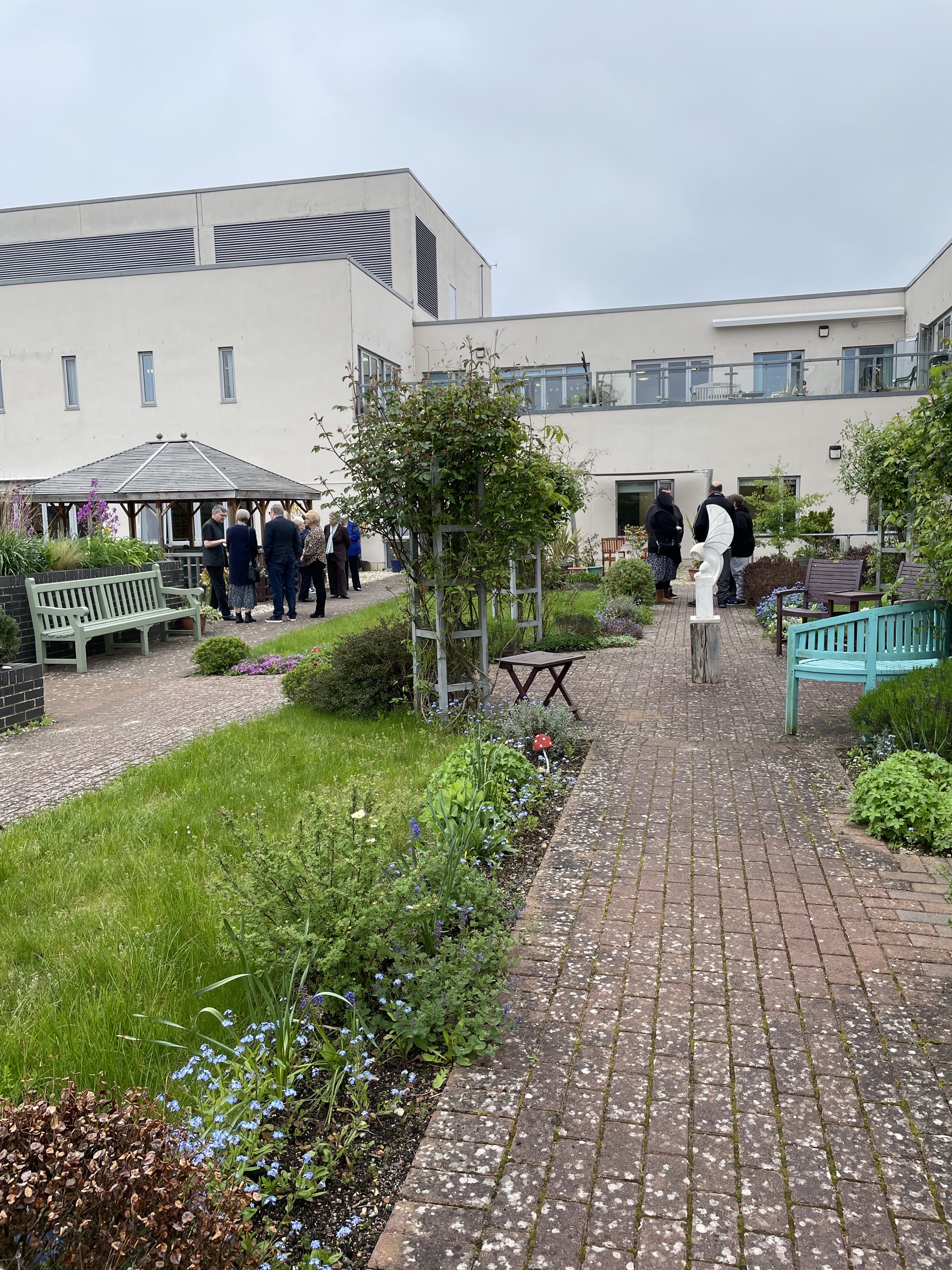 A remembrance morning was held at West Berkshire Community Hospital, to remember loved ones who have passed away at the hospital.
Family and friends were joined by staff in the hospital's therapy garden and heard from Jane Bywater, Palliative Medicine Consultant, who spoke about the importance of holding the remembrance morning, followed by the hospital's Chaplain, Simon Thorn, who read out an emotive poem.
A rose bush, kindly donated by the British Garden Centre in Thatcham, was then planted to honour those who had passed. Private prayer was offered by the Chaplain, and other members of staff were present, offering support. The event provided a time and space where family and friends could talk about their loved ones, many spending time in the therapy garden for quiet reflection.
The morning was organised by Christine Stockwell, Wellbeing Therapist at Berkshire Healthcare NHS Foundation Trust, who said: "I found the remembrance morning to be a really moving experience, just listening to individuals talking about their loved ones and the fondness of the care we provided here at the hospital. I really believe that 'dying matters', and holding a morning like this at the hospital was a step towards creating a more open culture where we are more comfortable talking about death, dying and grief. The family and friends of those who have lost loved ones have gone through such a difficult life experience, and holding a morning where we can remember those that have passed and show their loved one's support is hugely important to us at West Berkshire Community Hospital."