Our Rainbow Garden receives Gold award at Newbury in Bloom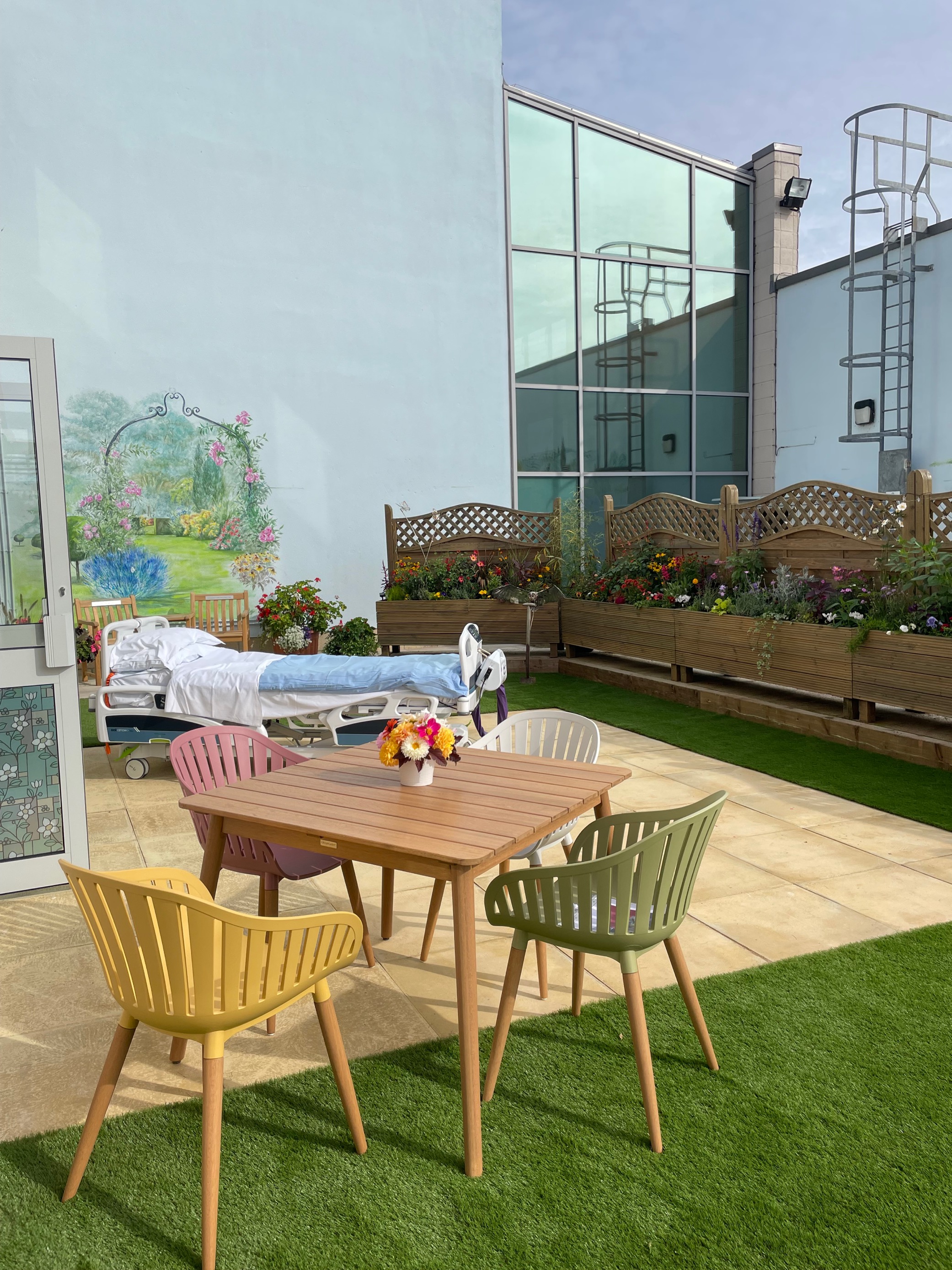 We're proud to announce that the Rainbow Garden at West Berkshire Community Hospital received a Gold Award in the Community Projects category at the Newbury in Bloom 2023 Awards.
The Rainbow Garden, which opened last year at the hospital, acts as an extension to one of its Rainbow Rooms, used by patients receiving end-of-life care. Providing a beautiful and calming space for patients and their loved ones, the garden features planters filled with brightly coloured flowers, benches and patioed seating areas and a mural painted by a local artist. French doors leading into the garden are also wide enough for beds to be brought outside, ensuring all patients being cared for in the Rainbow Room have access to the wonderful space.
The garden is looked after by the hospital's committed group of volunteer gardeners, who tend to the garden on a weekly basis, ensuring it is always looking its best all year round. The volunteers have been involved with the Rainbow Garden since its inception and have always made sure a variety of plants are included to stimulate different senses.
The project was spearheaded by Christine Stockwell, Wellbeing Therapist at Berkshire Healthcare NHS Foundation Trust, who said: "The Rainbow Garden is such an important part of the end-of-life care we provide here at the hospital, and the space would not be able to thrive in the way it does without our team of volunteer gardeners, who are so generous with their time. To be awarded Gold at the Newbury in Bloom awards cements the importance of the space to our hospital, and how grateful we are for our brilliant volunteers!"
Find out more about the Newbury in Bloom Awards here. (opens in new window)