Join an East Berkshire peer support drop-in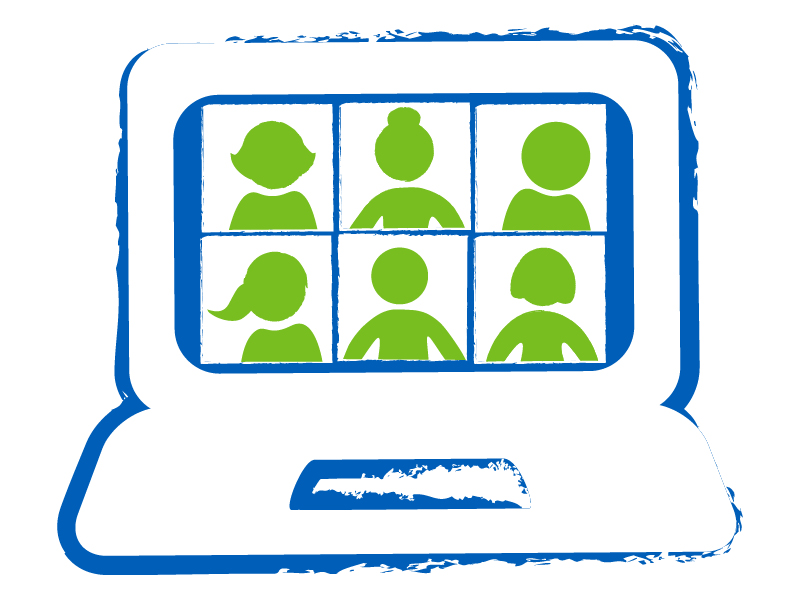 Give your wellbeing a boost by joining one of our friendly HealthMakers peer support and wellbeing sessions from the comfort of your own home this autumn.
Trained volunteers from our HealthMakers team at Talking Therapies Berkshire are now hosting their pioneering Pop In Cafes online instead of in-person.
These sessions offer a safe space to talk if you want to share and learn from similar experiences and are, for example: 
Newly diagnosed with physical or mental health issues
Having problems managing your health and wellbeing
Experiencing pandemic-related anxieties, or
Facing isolation and loneliness
Many of our volunteers have had their own experiences of living with health and wellbeing difficulties. They can offer training and a listening ear to help you learn skills to manage your own health and wellbeing.  
How does it work?
No two sessions are the same but the volunteer host will begin by inviting everyone to introduce themselves to the group, say how they are feeling, what brings them to the session and what they would like to get out of taking part.
Our volunteers always do their best to make sure that you feel welcomed and supported to share how you're feeling and to ask any questions.
Who is this for?

 
The sessions are open to anyone over the age of 18 who is registered with a GP practice in East Berkshire. Unfortunately we're not able to provide the specialist support needed for those with significant mental health concerns but we can help direct you to relevant services.
Autumn dates 

 
There are sessions taking place online for people living in different parts of East Berkshire: 
Royal Borough of Windsor and Maidenhead
Meets online at 1.30

pm-2.30pm,

 

every Tuesday.
Bracknell
Meets online at 11am-12noon on the following Thursdays: 16 September, 21 October, 18 November and 16 December.
Meets online at 11am -12noon on the following Wednesdays: 22 September, 27 October, 24 November, 22 December.
Slough
Meets online at 2pm-3pm on the following Thursdays: 9 September, 14 October, 11 November and 9 December.
Christmas 2021 dates
Sessions will be running over the festive period:
☕ Wednesday 29th December @ 11am
☕ Thursday 30th December @ 2pm
To book your place
Email HealthMakers@berkshire.nhs.uk to book your place.
Please include the following details: your full name, contact phone number, email address, the name of the Berkshire GP practice you are registered with and, if you know it, your NHS number.
We will reply with a confirmation email including all the joining instructions.