Get paid for your opinion on local Mental Health Services for 18–25-year-olds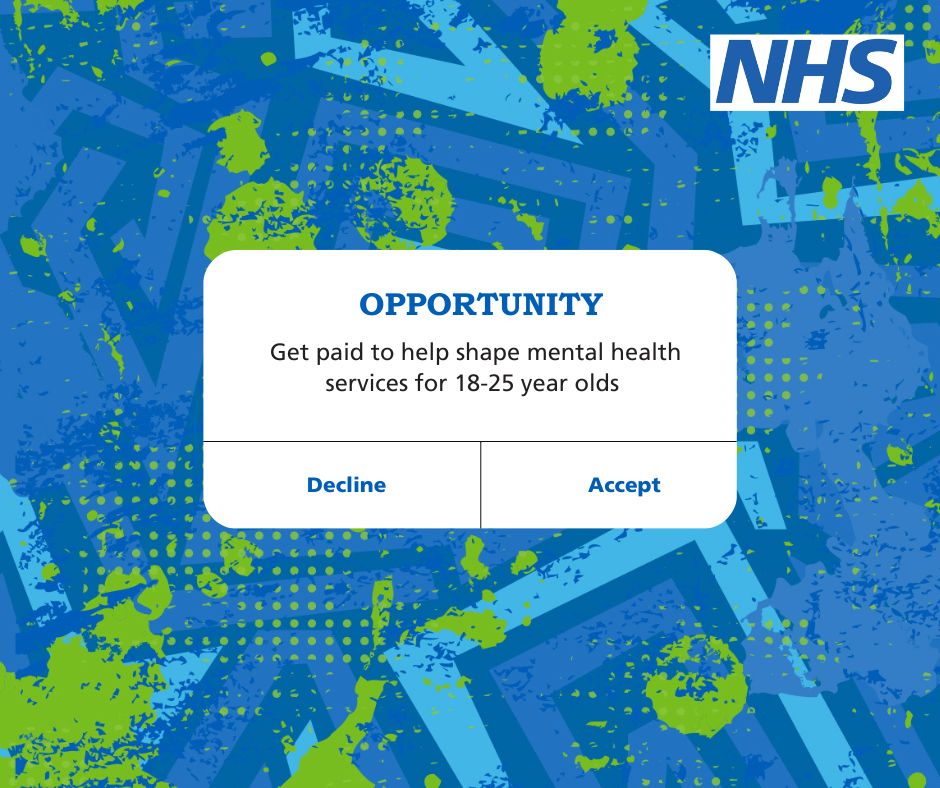 Our East Berkshire Community Mental Health Transformation Team are looking for young adults with lived experience of significant mental illness to help us transform local mental health services for 18-25 year olds.
Do you have experience using mental health services in East Berkshire?
Are you aged between 18 - 25 and have lived experienced of bipolar disorder, schizophrenia, PTSD or another significant mental illness? Would you like to input on and help to shape mental health services in your local area? If so, we need you.
For this piece of work we are only looking for young adults and carers who have used mental health services in Slough, Windsor, Ascot, Maidenhead or Bracknell.
What does the role involve?
You will be actively involved in coming up with ideas to improve mental health services based on your own experiences. The main goal of the panel is to make sure young adults are at the heart of any decisions made about how their care is provided.
What will I need to do?
One 2-hour video call workshop in 2022
1 hour follow up meetings every 4-6 weeks (3 sessions total)
A small amount of independent work
Commit to as much or little as you like, you can attend just one meeting and provide valuable input
You will not be expected to spend any more than 2 hours doing independent work between meetings.
Can I really make a difference?
Yes, you can help shape the future of mental health services.
We know that for many young adults, their experiences of care are currently not as good as they could be. Particularly those who move from child to adult mental health services when they turn 18. Our goal is to change this, but we need your help. We're also inviting parents and carers to take part.
How much will I be paid?
The rate of pay will be based on your level of involvement – contact us to find out more
Email CMHLivedExperience@Berkshire.nhs.uk
How to apply
Use our online contact form and we'll get in touch within 2 weeks. You can also contact us if you have questions or you would like to chat before you apply.
Complete our online application form (opens new browser tab)
Email CMHLivedExperience@Berkshire.nhs.uk
Read more about the Community Mental Health Transformation. (Opens in new window)