Maggie in our Strength and Balance clinic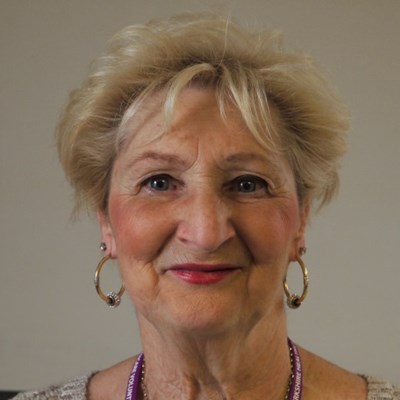 Maggie became a volunteer in 2015 and began helping in our Strength and Balance clinic at Upton Hospital.
"I had already decided that when I retired I would like to do more volunteering because I enjoy helping people. I have always volunteered, even when I was working. It's just a great thing to do," explained Maggie.
"I arrive at the clinic and check in with the Senior Occupational Therapist who tells me how many patients are expected and the timetable for the morning.
"The patients first have a health check consisting of a blood pressure check and a chat about their health in general and then attend the physiotherapy group.
"A large part of what I do is chatting. The group usually consists of about five to 10 people and I wait to welcome them with a cup of tea at the end of the clinic. I really enjoy what I do, I love the whole thing. People go home and say I have put a smile on their face. Just last week, a patient said that, 'I look forward to Mondays because you brighten up my day.' Another lady said that 'they were unsure about coming but were glad they did and would definitely be back next week.'
"Needless to say, I'm here to stay. I'm part of a great team of dedicated professionals who have accepted me as part of their team, always thank me for my help, and I get to meet and help all the wonderful patients. My volunteering would be the last thing I would give up, when I go home I feel that I've done a good job and been useful and that's a great feeling."