Berkshire Healthcare launches new mental health service in Wokingham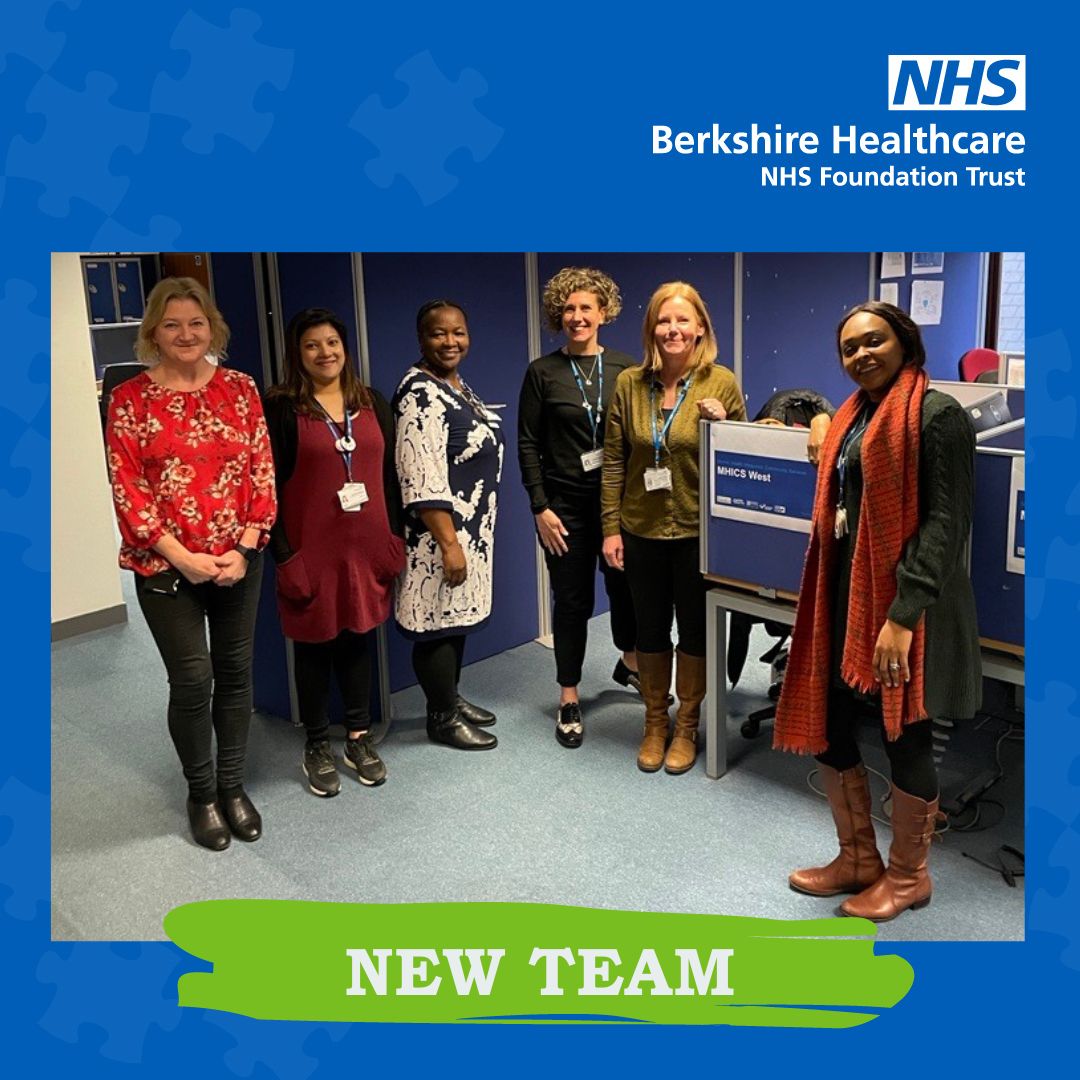 The Mental Health Integrated Community Service (MHICS) which provides early interventions for people with significant mental illness has launched in Wokingham.
What is MHICS?
This multidisciplinary team work in collaboration with the local authority and voluntary sector to deliver mental health and wellbeing services. People will be able to access specialist support from mental health professionals, pharmacists, community connectors, psychiatrists, and all in a Primary Care setting.
This new ethos of collaboration supports peoples' mental health as well as the wider determinants of wellbeing such as housing, employment, and physical health. The launch in Wokingham follows a successful launch in Reading in April 2022.
MHICS Wokingham will be accepting new referrals from Wokingham North, Wokingham South and Earley + as of the 23rd January with the remaining PCN launching in the coming months.
The need for MHICS
NHS Digital records 500,000 people per month in the UK accessing treatment for significant mental illness such as major depression, schizophrenia, bipolar disorder, obsessive compulsive disorder (OCD).
Nationally 25,000 people per month require treatment at a mental health hospital.
Leanne Ballantyne, Clinical Transformation Lead for West Berkshire says, "Mental health services are struggling to meet demand and therefore in line with the NHS long term plan and community mental health framework we are transforming our services to meet the needs of our local population."
"MHICS uses a person-centred model and a trauma informed approach which collaborates with service users to create a care plan that addresses not just their mental health needs, but the life events and circumstances potentially impacting their mental health too. Importantly this work is done in a Primary Care setting to cause as little disruption to the person's life as possible."
The effect of MHICS
69% of service users reported an improvement in their mental health and wellbeing after working with MHICS Reading.* One person who experienced the MHICS service is Reading claimed "It helped me to understand things I didn't quite understand. I felt listened to and felt they were on my side and not against me, we worked together and there was consistency which I did not have with other services."
Irene Mjata, MHICS Service Manager for Wokingham says "Having worked in Wokingham Mental health teams for the past decade, I am looking forward to bringing together a range of services to better serve the local community. Utilising a specialist team with array of experience, our focus will be to better patients' outcomes, as well as improving experiences for patients and their families." 
The Wokingham community on the launch
Key members of the local authority and voluntary sector have contributed to the launch of the MHICS service.
Jake Morrison, Chief Executive at Citizens Advice Wokingham states; "We're excited to see the MHICS service launching and look forward to collaborating to support the people of Wokingham with their mental health and the social determinants that can impact it."
Councillor David Hare, executive member for health, wellbeing at adult services at Wokingham Borough Council, said: "I am pleased to see the Mental Health Integrated Community Service is starting in Wokingham Borough. This will give our residents access to a wide range of support and help to bridge the gap for those adults who struggle to engage with other mental health services. "Ensuring our residents have access to the right help when they need it is a key priority for us and the events of the last few years have demonstrated to all of us just how important it is to look after our mental health."
Dr Sharma from Brookside Practice in Wokingham said, "We are looking forward to further enhancing the mental health support for our patients by working collaboratively with the MHICS team.
They will sit between primary and secondary care providing support for a cohort of patients and helping them navigate the system. This will build on our strong provision of mental health support within Earley+ PCN and across Wokingham more broadly via our Integrated Partnership".
MHICS nationally
As well as Reading and Wokingham, Berkshire Healthcare have rolled out the MHICS service across Bracknell, Slough, Windsor, Ascot and Maidenhead since 2019. MHICS is the first stage of an extensive programme to improve community mental health services in line with NHS England's Community Mental Health Framework.
Read more about the Community Mental Health Transformation Programme on our website.
Visit our CMHTP information page
Find out more
You can find more information about our MHICS service on our website.