Volunteer admin/reception at Community Dental Clinics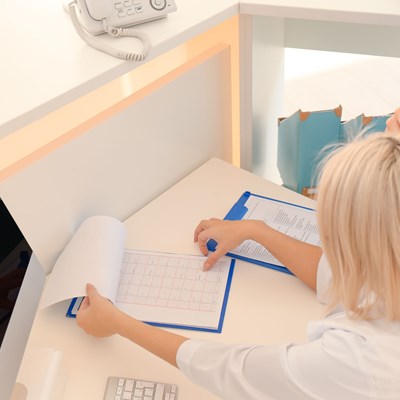 We're looking for volunteers to help greet patients to our Community Dental Clinics. It's an opportunity to be part of a small friendly team to help with basic reception and clerical duties, such as filing, printing documents, answering phone calls etc.
One or more shifts are available at our Whitley Health and Skimped Hill Health Centres.
Clinic

Day/Time

Whitley Health Centre,

268 Northumberland Avenue,

Whitley, RG2 7PJ

Monday-Friday

Days and hours between 8.30am - 5pm, can be flexible

Skimped Hill Health Centre,

Skimped Hill Lane,

Bracknell, RG12 1LH

Monday-Friday

Days and hours between 8.30am - 5pm, can be flexible
Personal characteristics/specification for this role:
A polite, friendly and approachable manner
Good telephone manner, patient, and courteous
Good written and spoken English
Clear understanding of confidentiality
Presentable appearance
Reliable
Basic IT skills (training available)
Methodical approach to working
Have responsibility for the health, welfare & safety for yourself and others
Comply with Health & Safety regulations
This role includes:
Answering the telephone
Checking patients in
Help with typing up paperwork, photocopying and filing
Printing clinic appointment lists and calling patients to remind them that they have a clinic appointment
Helping patients rearrange appointments where appropriate
What we can offer:
A rewarding experience as part of a small, friendly team
Local induction
Awareness of the community dental service
To apply or for further details please contact Tracy Bullen:
Contact:                   Tracy Bullen
Email:                       Tracy.Bullen@berkshire.nhs.uk
Call:                          01344 458121