Spontaneous Friend to Dementia Patients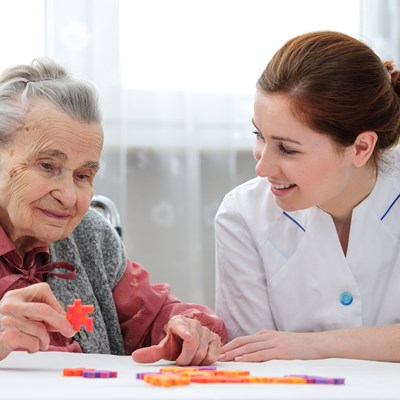 We're looking for someone to volunteer as a 'Spontaneous Friend' on our dementia ward. This is a challenging role dealing with a variety of patients with different needs. We believe that volunteers can play an important role in supporting patients with dementia to have the best possible experience.
Shifts are once a week between 9am - 12pm and we may be able to be flexible at weekends (ask us about this when you apply).
Personal characteristics/specification for this role:
Friendly and caring attitude
Clear understanding of confidentiality
Good communicator
Patient, reliable and willing to learn from our experts
Able to take initiative and make staff aware of any difficulties patients are having
Be responsible for your own and others health, welfare and safety in compliance with our Health and Safety regulations
Compliance with all our relevant policies, procedures and training 
Please note the minimum age for this role is 18 years old
This role includes:
Interacting with dementia patients in a ward environment
Sitting and chatting the patients, going through their life books, participating in bedside therapeutic activities, etc.
Working under supervision and within boundaries
What we can offer:
An enjoyable and rewarding volunteer experience as part of a small and friendly team
An insight into dementia care
A reference for future employment or education 
Note: A training session is offered.  For those of you who wish to, we may also be able to arrange formal 'Dementia Champion' training for you which includes 2 hours classroom training and supervision sessions.  Upon successful completion the participant receives a Dementia Friends Badge which is recognised by the Alzheimer's Society.
If you're interested in volunteering, please contact:
Emma Davies, Therapy Manager, Prospect Park Hospital
Email: emma.davies@berkshire.nhs.uk
Phone: 01189 9605168