Reception/Administration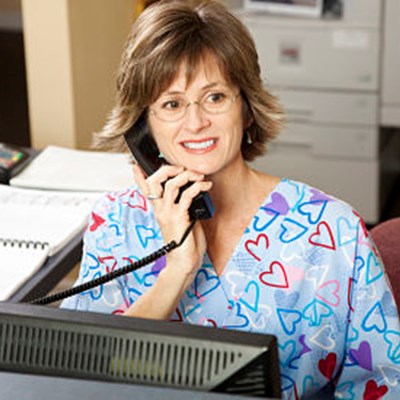 We're looking for volunteers to work with and support our Children's Development Centre, part of our Children and Young People's Integrated Therapies service, at St Mark's Hospital in Maidenhead. 
Our experienced team provides Occupational Therapy, Physiotherapy, Speech and Language Therapy and Dietetic services. 
Available times to volunteer:
| | | | | |
| --- | --- | --- | --- | --- |
| Monday | Tuesday | Wednesday | Thursday | Friday |
| 9am - 1pm | 9am - 1pm | 9am - 1pm | 9am - 1pm | 9am - 1pm |
| 1pm - 5pm | 1pm - 5pm | 1pm - 5pm | 1pm - 5pm | 1pm - 5pm |
Personal characteristics/specification for this role:
Good communciation skills and a friendly, approachable manner
Clear understanding of confidentiality
Good organisational skills
Able to work as part of a team and within boundaries under the direction of admin team manager
Understanding of responsibility for health, welfare & safety of yourself and others (compliance with Health & Safety regulations)
Wear volunteer I.D. badge
This role includes:
Assisting with filing, photocopying and basic office support
Assisting with keeping the reception area clean and tidy
Supporting the team in managing the lists of appointments/therapists for each day and liaising with therapists on any details or queries
Assisting with the access to outlook email and the room diary
Accessing RIO diaries to review/check appointments (training will be arranged)
Taking telephone messages and documenting /referring on as appropriate
Meeting and greeting patients
We can offer:
Local induction from a friendly team
Job satisfaction
Friendly and helpful staff to work with
Relevant training
Insight into the work of Children's Services
If you're interested in volunteering, please contact Tracy Keating-Verga, Business and Performance Manager.
Email: tracy.keating-verga@berkshire.nhs.uk
Phone: 07776166524