Feedback Collection Volunteer, Nutrition & Dietetics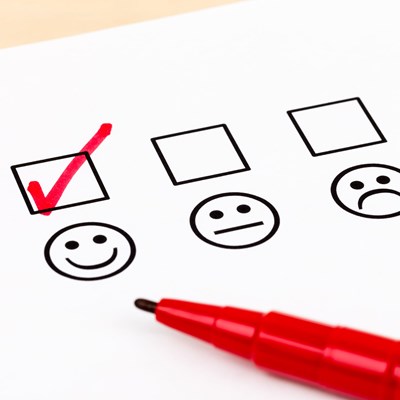 We're looking for volunteers to help collect feedback from nutrition and dietetics patients. Our Community Nutrition and Dietetic Service run outpatient clinics across Berkshire, to help with healthy eating and managing their weight.
Your role will involve interviewing patients after their appointment with the dietetics team, and asking them to complete a short feedback form on a handheld CRT machine.
Feedback collection is important to us. It gives patients the opportunity to tell us about their care experience, and how we might improve our services. It also lets hear about the good examples of how our teams are providing outstanding care.
We're looking for volunteers to help us for a three hour session each week (Monday to Friday). Hours are flexible and you can choose the location to best suit you in either East or West Berkshire:
East Berkshire
King Edward Hospital, Windsor
St Marks Hospital, Maidenhead
Skimped Hill Health Centre, Bracknell
Farnham Road GP clinic, Slough
West Berkshire
Tilehurst Clinic, Reading
Wokingham Hospital
West Berkshire Community Hospital, Thatcham
Personal characteristics/specification for this role:
Good communicator
Good written and spoken English
Organised and flexible
Friendly and supportive
Clear understanding of confidentiality
Have responsibility for the welfare & safety of yourself and others in compliance with health and safety regulations
This role includes:
Working with the dietitians to see which patients to approach
Interviewing patients after their appointments and asking them to complete a short feedback form
Sharing the feedback received with the dietitians
While this role focusses on collecting feedback, there may be the opportunity for you to get involved with our other projects depending on your availability, experience and interest. 
What we can offer:
Local induction from a friendly team
Insight into the Nutrition and Dietetic Service
Liaising with patients and carers
Training on how to use handheld CRT machines to collect feedback

If you're interested in volunteering, please contact the dietetic team leader for either East or West Berkshire:
East Berkshire
Joseph Took, Dietetic Team Leader
Call:                 01753 636724
Email:              joseph.took@berkshire.nhs.uk
West Berkshire
Carolyn Jones, Dietetic Team Leader
West Berkshire Community Hospital
Call:                 01635 273710